Automation your Pre Arrival Process
RezIntel has selected Charge Automation to help you Automate your Pre-Arrival Process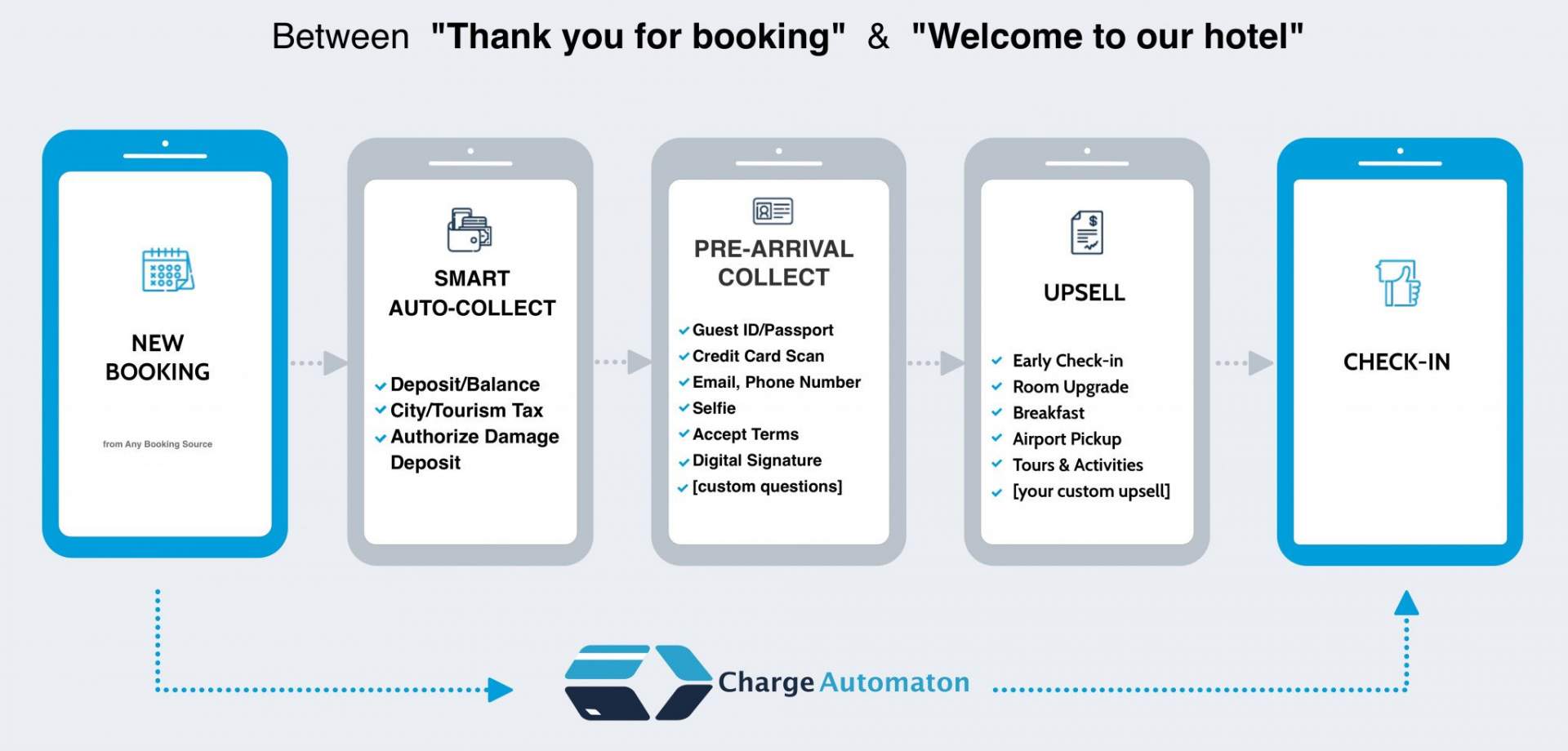 Single, Streamlined Guest Flow
Online check-in, payment collection, upsell & guest portal for the hospitality industry
-
Collect Guest Info Pre-Arrival
Save up to 30 minutes per booking with our FREE online check-in tool. Using your brand, to collect
ID/Passport
E-signature
Credit Card Scan
Selfie
Email
Create custom Questions
Customer Pre-Arrival App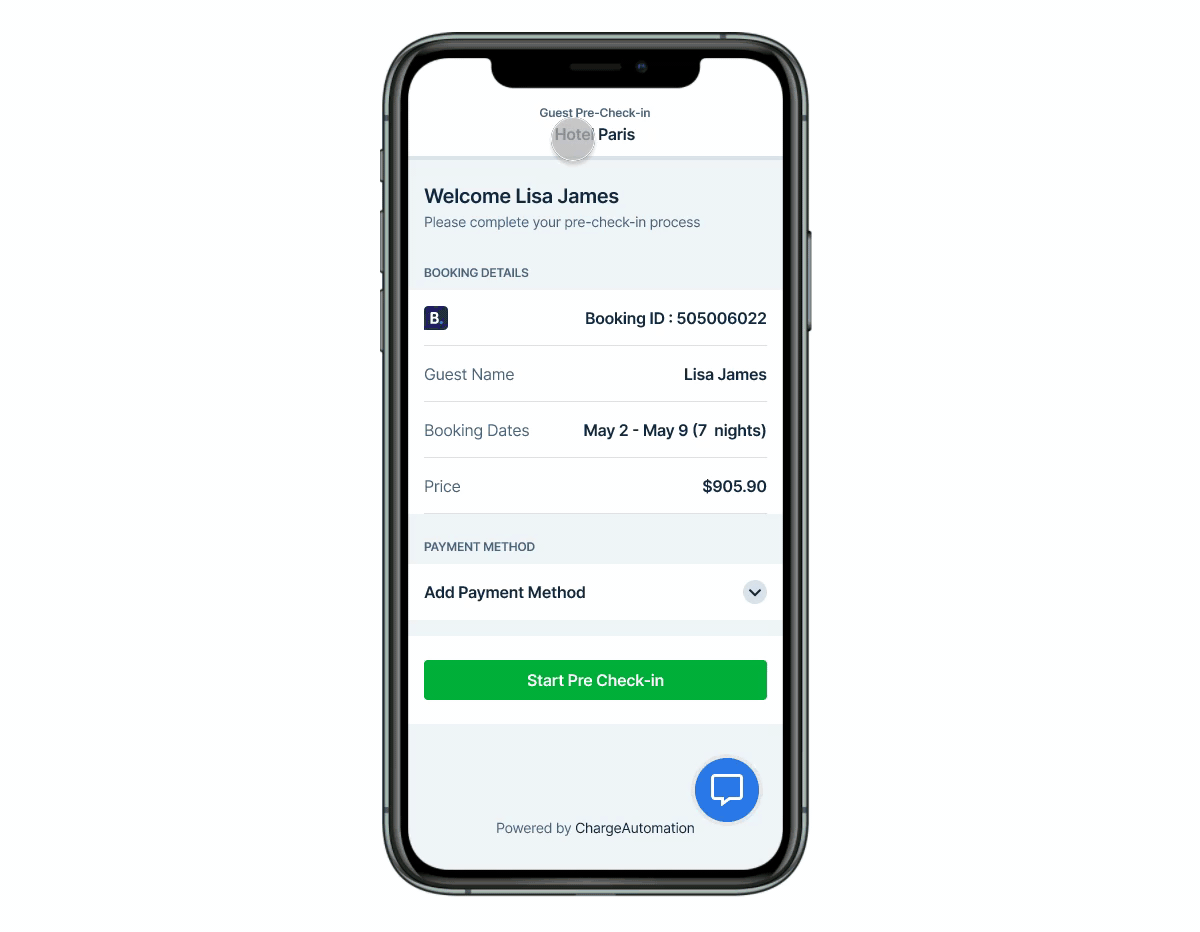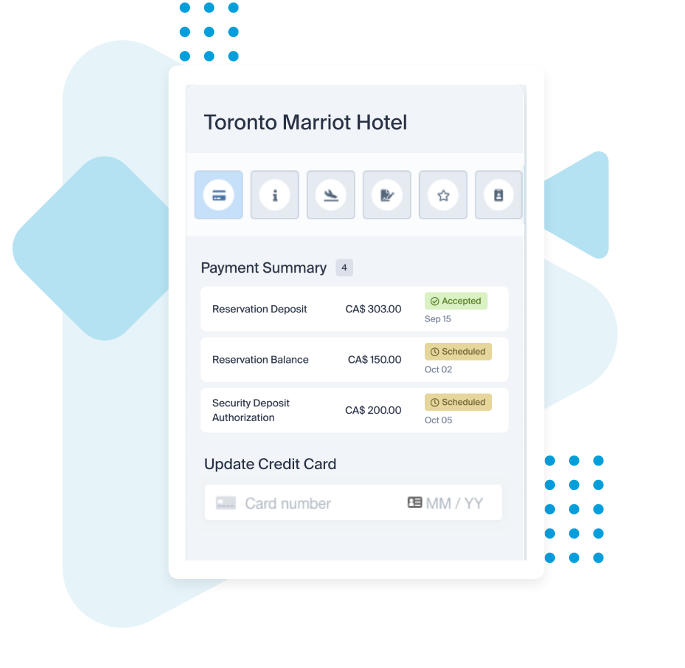 Automate Payment Collection
The most flexible payment collection tool. Automatically take full or partial split payments according to due date.
Partial Payment
Full Reservation Amount
Outstanding Balance
Tourist Tax
Collect Security Deposit
Collect security deposit in a form of authorization (imprint).
Schedule Authorization Date
Capture Partial or Full Amount (in case of damage)
Send Auto Reminders
Chargeback Protected
Customizable by booking source & property
Extended 30 days holding period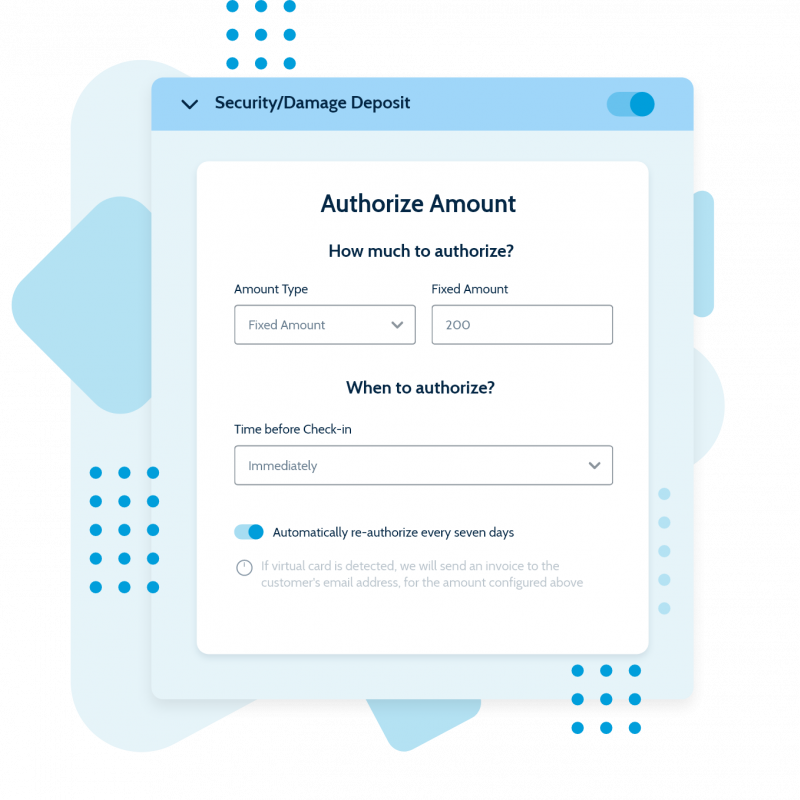 Upsell During Pre Check-In
Create memorable experience for guests & drive revenue by $25 per booking. Upsells can be purchased during pre-check-in or afterwards in guest portal
Room Upgrade
Early Check-in
Breakfast
Tours & Activities
Customize your own upsell...
Guest Portal & Guidebook
Give your guest an area where they can access Instruction, Receipts, Purchase Upsell Services & Chat.
Check-in Instruction
Access Code
Manuals
Purchase Upsell
Chat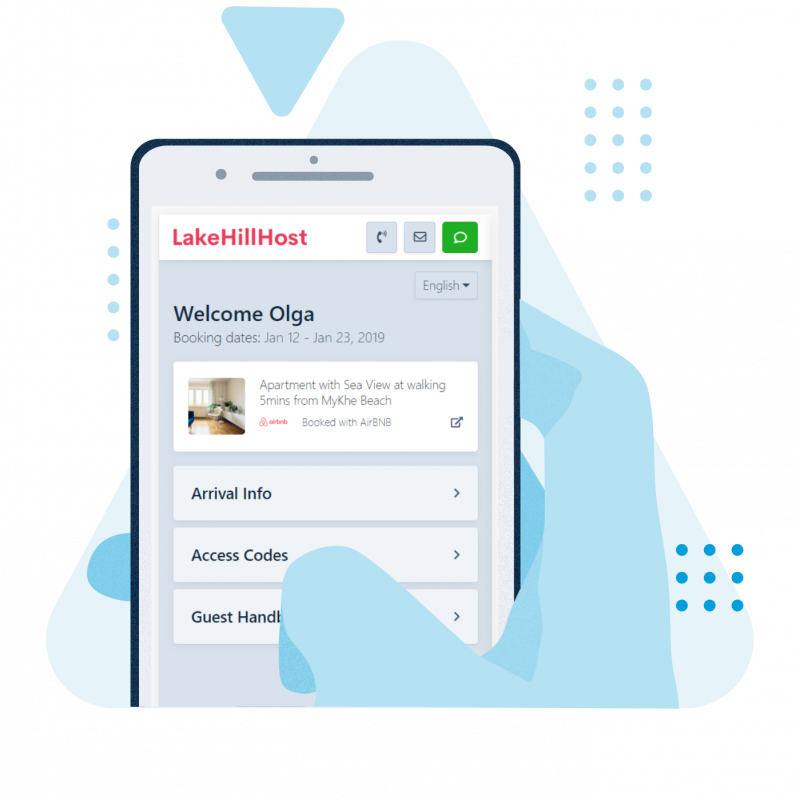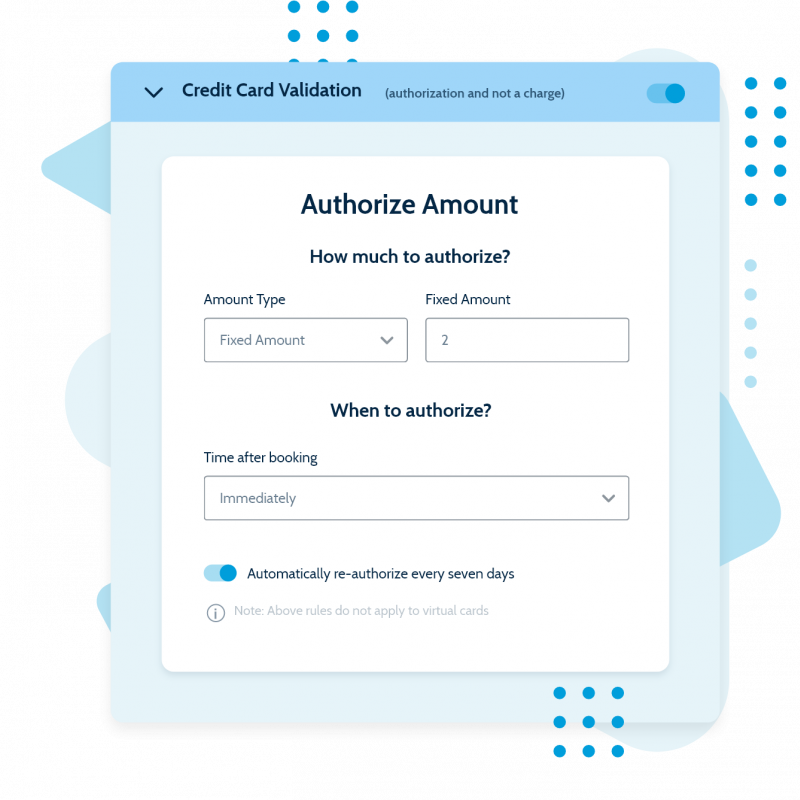 Card Validation & Authorization
Validate credit card to ensure its valid or authorize an amount.
A fixed amount or a percentage of the booking can be authorized.
120 Payment Gateways
ChargeAutomation offers the most payment gateway options in the market by integrating with every major payment gateway. Choose from virtually any payment gateway that you or your guests prefer.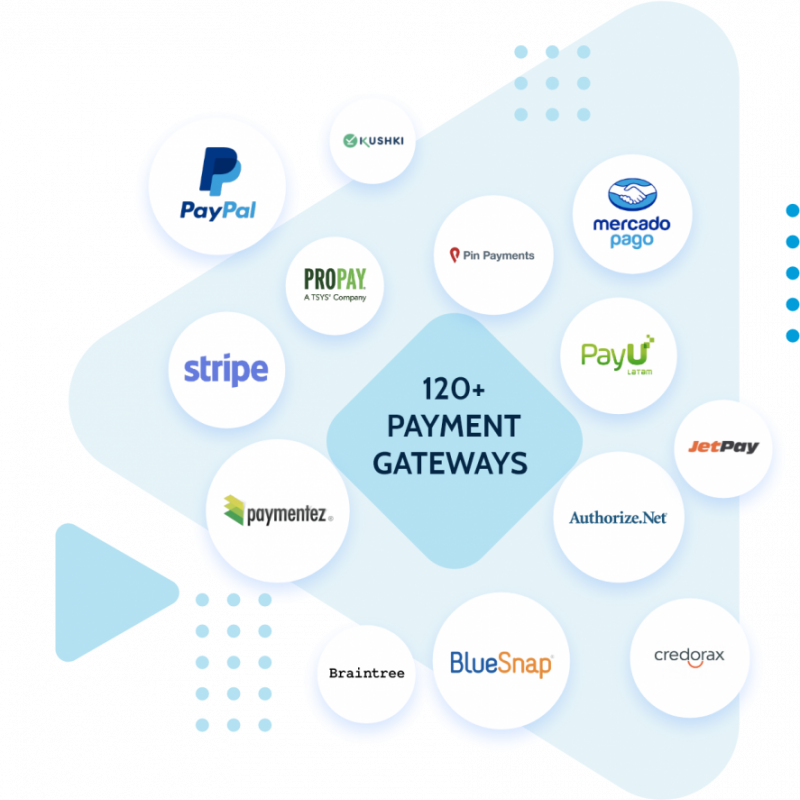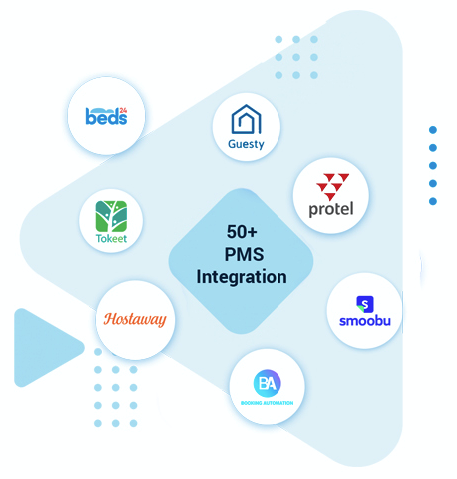 50+ PMS Integration
ChargeAutomation can integrate with any Property Management Systems, Channel Management Systems & Web Booking Engines. If you are with a PMS and are interested in using ChargeAutomation please contact us and we will notify you when ChargeAutomation becomes available for you.